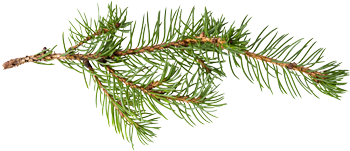 Our guiding principles are simple: gratitude, humility and impact. We listen to and respect those working in direct service to others. As outcome-focused decision makers, we commit to gathering the information necessary to effectively support organizations' work in the community.
Meet the Stifler Family
In 2001, Mary McFadden and Larry Stifler merged their academic, science, legal and business expertise and established the Stifler Family Foundation. This was a culmination of their lifelong gratitude for the opportunities each had been given. Indeed, on their first date, Larry informed Mary that he planned to one day establish a foundation. Years later, they realized this dream, building on their success in a company dedicated to improving people's health and well-being.
From the beginning, the founders' goal has been to encourage the participation of the family's current and future generations. Their three children have been involved in the family's philanthropy since they were young, making site visits and learning about community and organizations' needs. Over time they have also made funding recommendations to the board.
Larry was raised by his young single mother, who had limited means but was committed to providing him a good education. At the age of 8, Larry was one of the first recipients of a scholarship to Calvert School in Baltimore, and felt like the luckiest kid in school. At 13, he received a scholarship to attend Gilman School and made a promise to himself that if he were ever in a position to do so, he would give others the same opportunities he'd been given. He received a full scholarship to Dartmouth College and graduated as a Rufus Choate Scholar, awarded to students in the top 5% of the class. He was awarded a Fellowship at Boston University, where he received his Ph.D.
After teaching at BU and Harvard, he founded Health Management Resources in 1983, a company dedicated to the medical management of health through lifestyle changes. The company conducted or supported over 100 research studies. Larry led HMR until 2013. In 2001, he co-founded the Wareham Land Trust and the Stifler Family Foundation, and in 2012, the Maine Mineral & Gem Museum. He has served on the boards of many nonprofits.
One of five siblings, Mary received a scholarship to Boston University, graduated magna cum laude, and was elected to Phi Beta Kappa. She attended Suffolk University Law School at night, graduating in the top 5% of her class, while holding a full-time research position at The Medical Foundation in Boston, co-authoring multiple articles on alcohol and drug use among different populations.
As an attorney, Mary was the first female Executive Director of the Massachusetts Commission on Judicial Conduct. She also volunteered her legal expertise to several nonprofit organizations, and served as Board Chairman of Friends of CASA.
In 2001, Mary co-founded the Wareham Land Trust and the Stifler Family Foundation, and the Maine Mineral & Gem Museum in 2012. She has served on the boards of many nonprofits.
A trustee and advisor, Molly became the Foundation's first Director in 2021. While at Dartmouth College, Molly studied creative writing and sociology, focusing on the health outcomes of pregnant incarcerated women and their babies. Molly serves on nonprofit boards working in Massachusetts, Maine, and nationally.
Haley serves as an advisor to the Foundation. She is on the Board of Advisors of the Wareham Land Trust.  During the Covid-19 pandemic, Haley established MassVaccineHelp, an all volunteer-led initiative addressing inequities in vaccine access, which helped thousands of individuals obtain healthcare and SARS-CoV-2 inoculations.
Northern Retreat
Since the 1970s, Mary and Larry have acquired nearly 80 parcels of forestland in Western Maine, and in 2021 placed a conservation easement encompassing over twelve thousand acres. The property, referred to as "Northern Retreat," includes over seventy miles of hiking and mountain biking trails. The property also includes several mountains, ponds, rivers and streams, a world-class fly fishing site, a historic mine, and the headwaters for filtering clean drinking water for 1 in 6 Maine residents.
Northern Retreat fulfills the family's commitment to protect natural resources and connect people with the outdoors. Everything from hiking and cross-country skiing to biking, boating and fishing is free and accessible to anyone who wishes to enjoy the land. The conservation easement also helps preserve wildlife corridors, water quality, carbon sequestration and prevents future development.